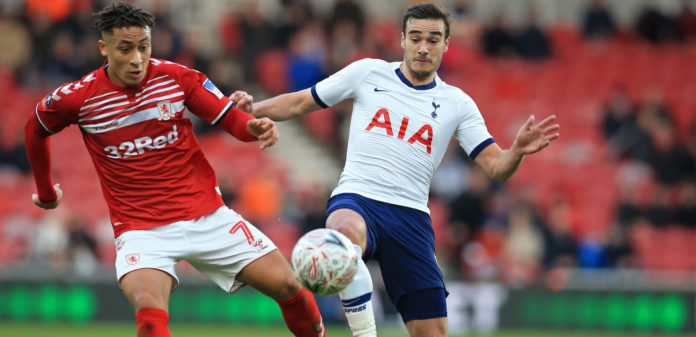 Tottenham vs Middlesbrough Free Betting Tips
Tottenham Hotspur are hoping to move on to the next phase of the FA Cup but in order to do so they have to eliminate Middlesbrough on Tuesday night, the championship team.
José Mourinho's side drew 1-1 at 1-1 at Riverside Stadium.
The spurs are in a negative phase and need to return to winning ways as they lead four games without any win (two losses and two draws).
Surprisingly or not, Mourinho's team was almost eliminated in the first game, but Lucas managed to score and postpone the decision for this match. Spurs have not been able to pass the third phase of this competition since 2005-06.
After Mourinho's arrival, everything indicated that the team was going to perform better. In fact, things started to get better, but it seems that Mourinho's "honeymoon" is over, which has won just three of its last ten games in all competitions, with fans starting to get frustrated. Much of this frustration was directed at Christian Eriksen, who was the target of much criticism.
Now a victory is needed against a team fighting against relegation. For this game Erik Lamela may return to play again, but Kane, Lloris, Sissoko, Ben Davies and Tanguy Ndombele must remain out.
Middlesbrough coach Jonathan Woodgate and Robbie Keane were at Tottenham when the Spurs won their last trophy 12 years ago when they won in the League Cup final.
Now they will try to come up with a plan to topple the former FA Cup club into their own territory, although we know it's very complicated.
However, things have been improving for Boro since Woodgate was admitted to the position of head coach December, although his future has been a bit talked about lately.
A run of six unbeaten matches in all competitions made Middlesbrough move up to sixteenth on the standings.
This positive phase was against two teams fighting for the division raise, namely West Bromwich Albion and Preston North End.
Tottenham vs Middlesbrough Free Betting Tips
Middlesbrough gave Tottenham a great fight in the first game, but Spurs dominated virtually the entire match at Riverside and will probably be more of the same in front of their fans.
Winning is necessary for the home owners and so my guess is the success of Mourinho's team.
Betting Tips: Tottenham wins and over 1.5 goals
Odds: 1.28